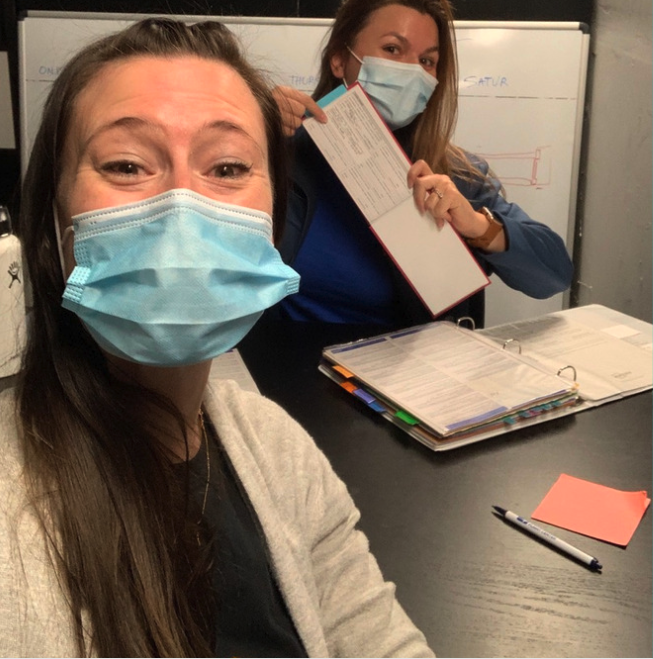 I've received my flight review endorsement! I'm officially a pilot in command again. It has been fun getting back into the pilot mindset and being a part of the general aviation community. Getting current in the Bay Area out of San Carlos airport added to the challenge. This airspace is very complex and crowded. It is certainly different compared to where I learned to fly in rural Champaign, IL. I would personally say that it was even more intimidating flying VFR around here than back in my old home of Frederick, MD and the Washington DC SFRA. I'm so happy to be back and I've learned a lot through the process. There were times when I felt intimidated, but I had to remind myself that I've done this all before. And while a flight review is an evaluation of my skills, it is not a test. The components of a flight review are very flexible and should be planned out for what will best suit you and your flying. I was very adamant about being an active participant in what my flight review consisted of, instead of just showing up and relying on my new flight instructor to plan it out. That got me back to thinking and acting like the pilot in command.
Flight review endorsement and C172 rental checkout by the numbers:
Flight Hours: 5.5
Flights: 4
Landings: 17
Ground Instruction Hours: 4
Because San Carlos and all surrounding airports are towered, have noise abatement procedures, and tight airspace, I think that I could have gotten my endorsement in a less time if I flew out of an airport farther away from the city. However, this is my home and local airport, and I wanted to make sure I was ready to stick with it, have access to aircraft close by, and fly here with confidence.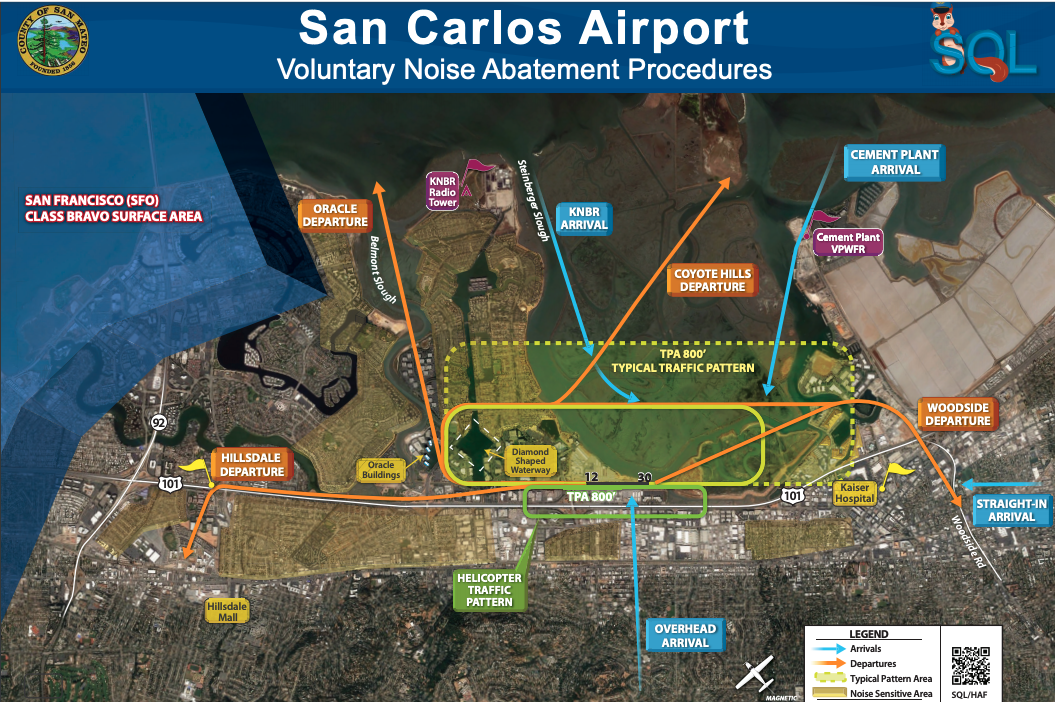 Overall, my VFR maneuvers felt pretty good. Of course I felt rusty, but the maneuvers never felt foreign to me. I did a solid amount of chair flying and watched some YouTube videos to help me prepare for them, and it made a big difference. Debriefing the maneuvers at home was also helpful. For example, I knew my instructor kept hounding me for more right rudder (as they do), but not until I reviewed my stall recovery and played it out in CloudAhoy watching the 3D cockpit view, did it really hit home that I did indeed need more right rudder! I also compared my two simulated emergency landings during my debrief. I can see that my airspeed (the blue line) moves up and down in both attempts, and I'd like to see that line hold more steady with practice. You can watch me debrief my VFR maneuvers in this video.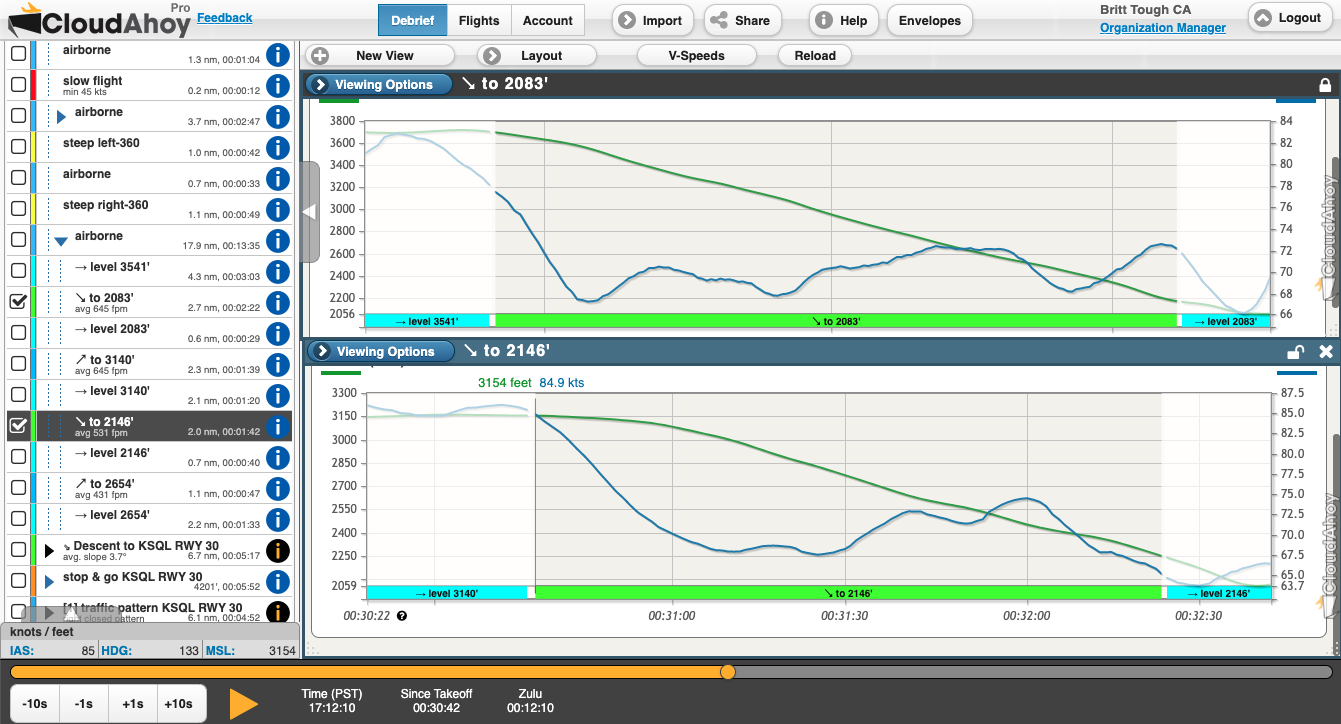 We added a night flight into my training to make sure I was fully current and able to carry passengers anytime, especially with daylight savings here. The night flight was not my favorite flight, in fact it was my least favorite. My head was spinning the entire time and I just couldn't get ahead of the airplane. I expected to be a bit disoriented at times and to have some difficulty with less defined reference points in the dark, but I did not expect to feel behind the airplane for nearly the whole flight. We went to Oakland international and did 8 landings. About half way through, I told my instructor that I'd like to do a full stop landing and a taxi back to the runway so that I could have a few minutes on the ground for me to take a breath. It was a good call and helped my brain reset.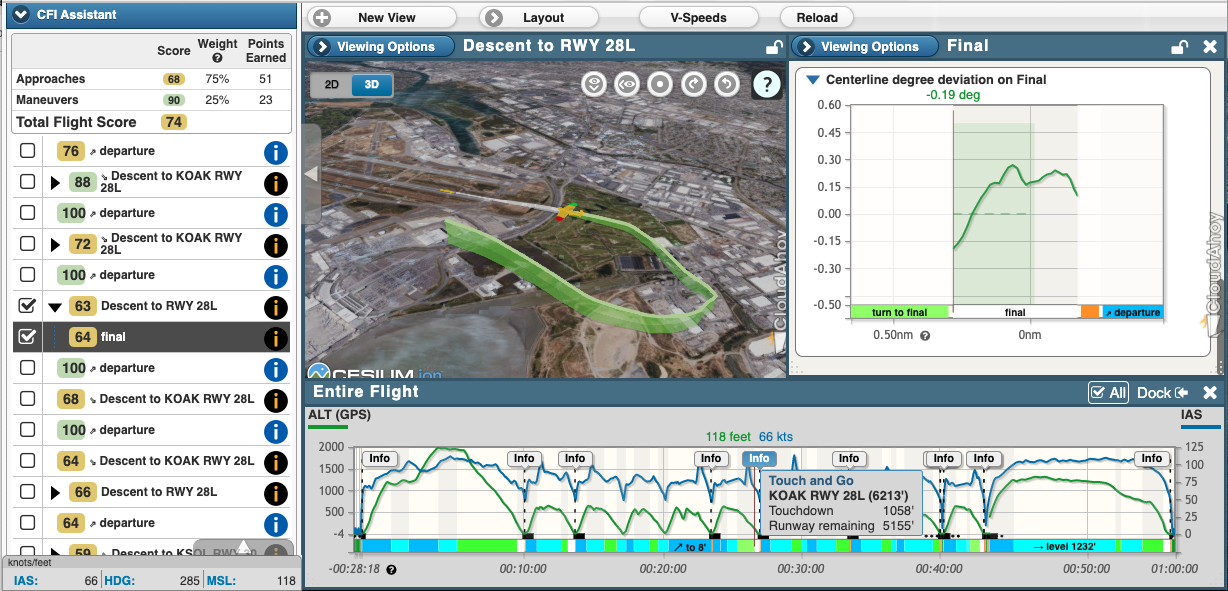 My instructor had a set checklist required by the flight school of items to cover for the "official" ground portion of the flight review. It was pretty straight forward. It was a mix of rote memory type regulations questions and some scenario based. The scenario based questions were very helpful to talk out and apply to real situations and examples for the local area. Once we got out the sectional and laid it on the table, it felt more fun and practical. I could better explain and show my knowledge when talking it out through examples. My instructor does very thorough pre-flight discussions as well, which were also important learning moments during this flight review. [As a side note, I've participated in AOPA's Rusty Pilot seminars in the past; they are a great way to help you prepare for your flight review or to simply review the basics.]
Things I see that I still need to work on:
Centerline deviation on Final. A review of my last few landings reveals that I consistently score lower in this area. This tells me that I'm not correcting properly for the wind, I'm often over correcting, and that my sight picture for a stable approach still needs improvement and more practice.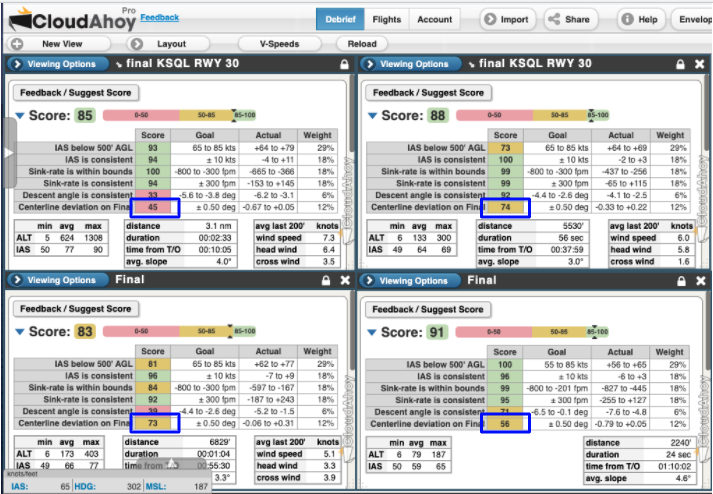 Fly in less than perfect weather & set my personal minimums. My four flights have been in nice weather and light winds. I have not had the extra challenge of a large crosswind or low ceilings yet, so I know that I will remain conservative on any solo flights and that I will still want to fly a bit with my instructor. I also have not been pressured to make any decisions with questionable, but "probably" fine, weather situations, like the fog creeping in here in San Francisco. But, I know it is a common occurrence and want to fly with my instructor to understand the nuances of the local weather. I still want to work with my instructor to grow and be safe, and I will remain more restrictive on my personal minimums for now.
Next up in this adventure:
I will fly by myself and "re-solo"! So excited to do this, but maybe after one more flight with my CFI. 

I also need to get instrument current, and I'm way more rusty on those skills, eek. 

Take my friends on a San Francisco Bay Tour flight
I'm so happy and proud to be back flying and current!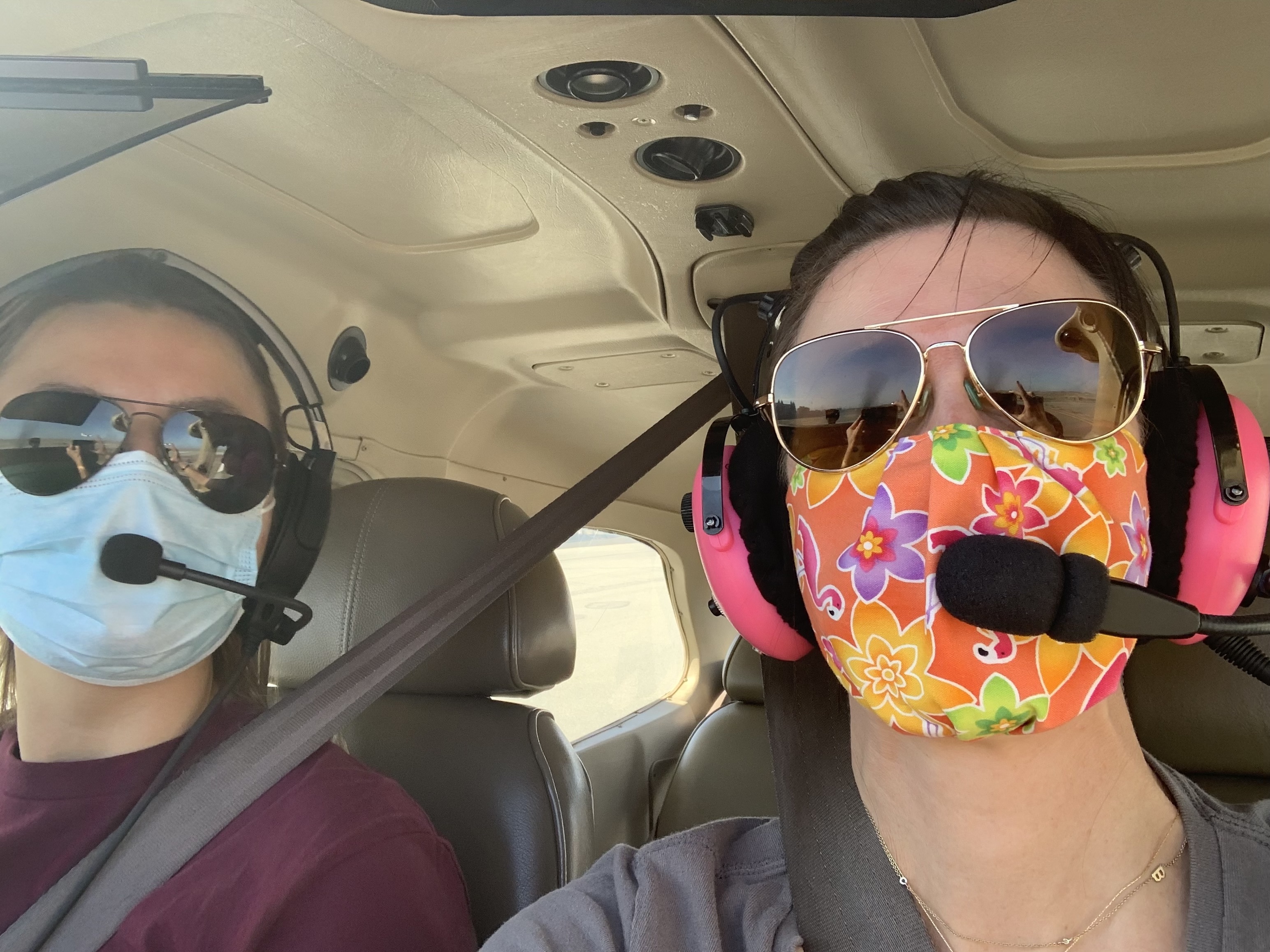 (Interesting times for flight training, but we are definitely smiling!)