If you import your flights from Garmin G1000, your can now view the horizontal and vertical CDIs on CloudAhoy's glass cockpit gauges. It is useful for debriefing the accuracy of your navigation, and specifically your flying of instrument approaches.
The screenshot below shows the short final of an ILS approach. The horizontal CDI is centered (i.e., the aircraft is on the runway's extended center line), and the vertical CDI shows the aircraft above the glide slope.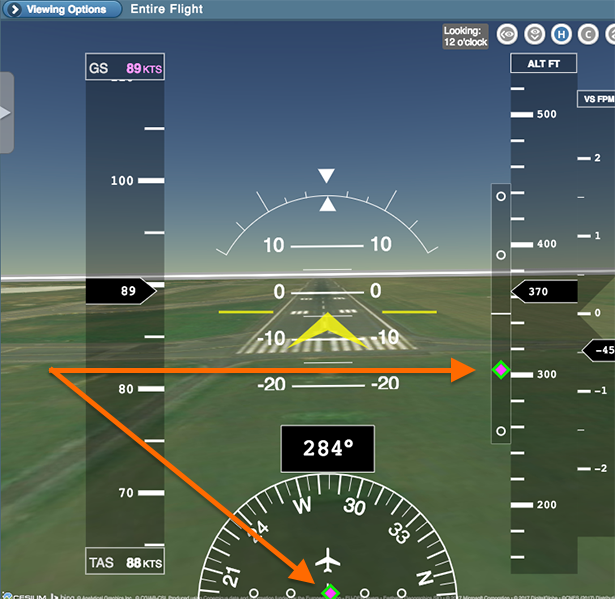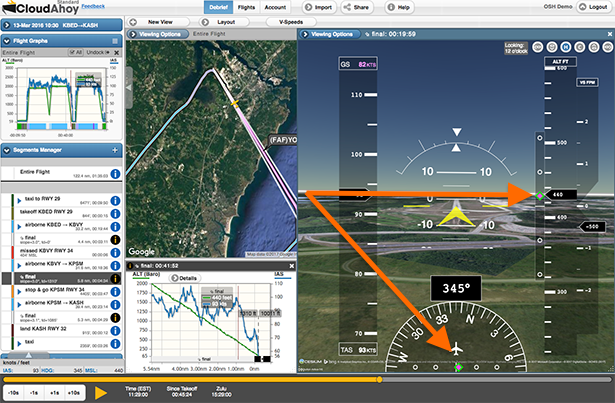 Note that if you fly a non-precision approach, then the vertical CDI will not be displayed. Also, the horizontal and vertical CDIs are not displayed when there is more than full-scale deflection.