New: when you import a flight from ForeFlight, CloudAhoy will now automatically display the instrument approach flown, if any.
In addition to the instrument approach, CloudAhoy already imported from ForeFlight the entire flight plan. Both are now shown in magenta.
Note that you can always manually add additional instrument approaches.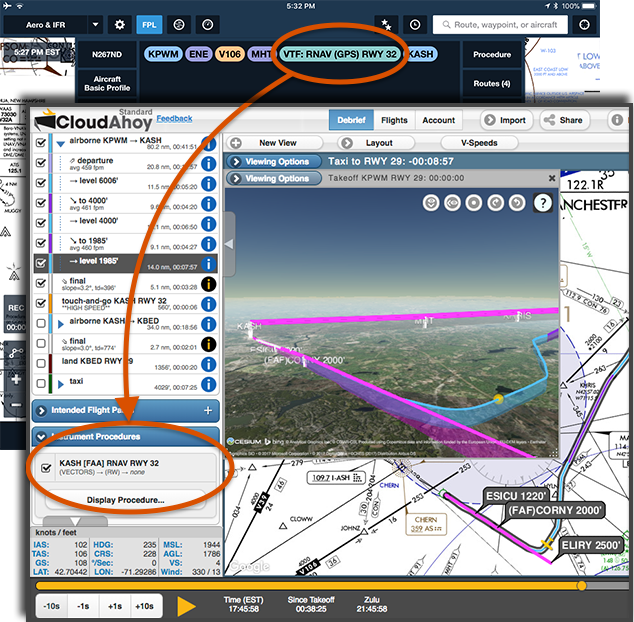 The picture above shows an example of IFR flight: KPWM > KASH > KBED
Flight planning:
– The pilot was using ForeFlight and entered the IFR flight plan KPWM > KASH.
In the cockpit:
– ATC assigned RNAV (GPS) RWY 32 at KASH, with vectors to final. The pilot added the procedure.
After landing:
– the pilot imported the flight to CloudAhoy.
– When debriefing the flight for the first time, the RNAV approach is automatically shown in CloudAhoy as well as the entire flight plan, both are shown in magenta.