The airspeed tape of our glass cockpit now include IAS and GS, in addition to TAS.
Less than an hour after we published our previous blog post about the glass cockpit gauges, we started receiving emails requesting a display of the Indicated Airspeed (IAS) in addition to the True Airspeed (TAS). It's available now. In the example below, IAS is 117 knots, ground speed (GS) is 104 knots and TAS is 120 knots.
If your flight is imported from Garmin G1000 or Garmin G3X, the IAS number is the actual indicated airspeed that was displayed in flight. If you are logging the flight in a different way, we display a computed IAS.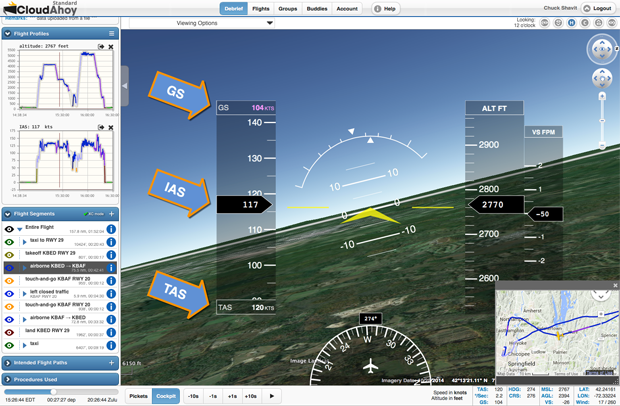 Note: the glass cockpit screenshot above was taken on a Macintosh. See this for its look on Windows and iPad.
---