Crosswind landings can be very stressful to pilots of any level. They take skill and practice to perform. And whether you are of the "crab method" or the "wing-low method" on the final approach, both are something pilots have to practice regularly to feel comfortable performing, especially when flying near the top of your personal wind limits. 
Pilot Gary Bond shared a recent flight with us where he executed a very nice crosswind landing. Gary landed on RWY 18L at Huntsville International Airport (HSV) in his Grumman Tiger. Throughout the approach, winds were from the west at approximately 15 knots.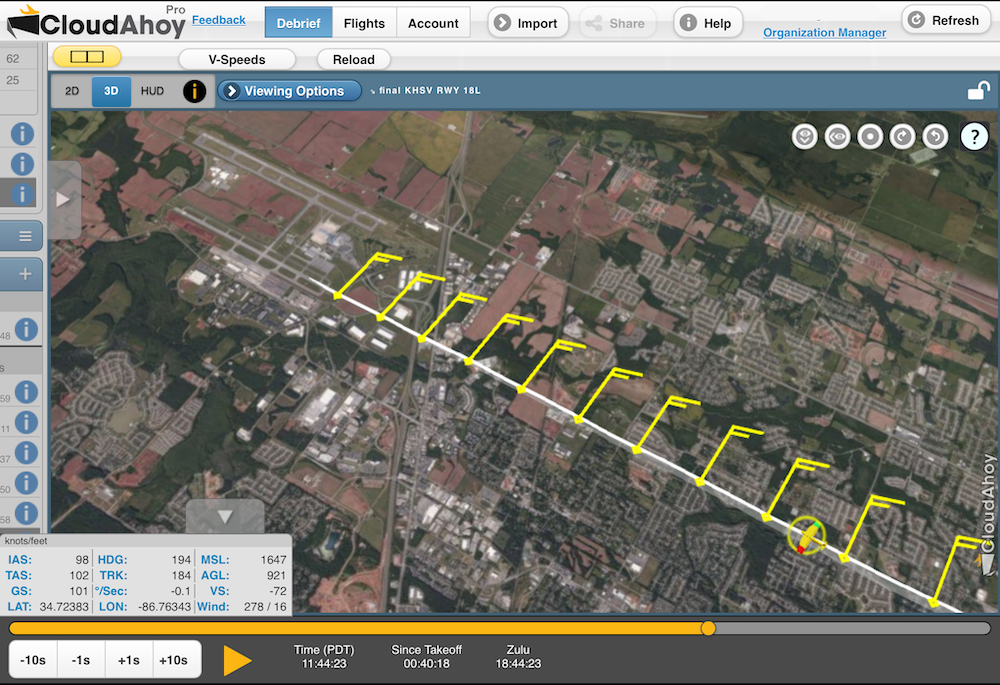 Looking at the green Flight Path Vector, we can see how well the pilot executed a crab angle into the wind to maintain his ground track with the runway centerline. His heading is 194, but the ground track is 185. 
2 mile final: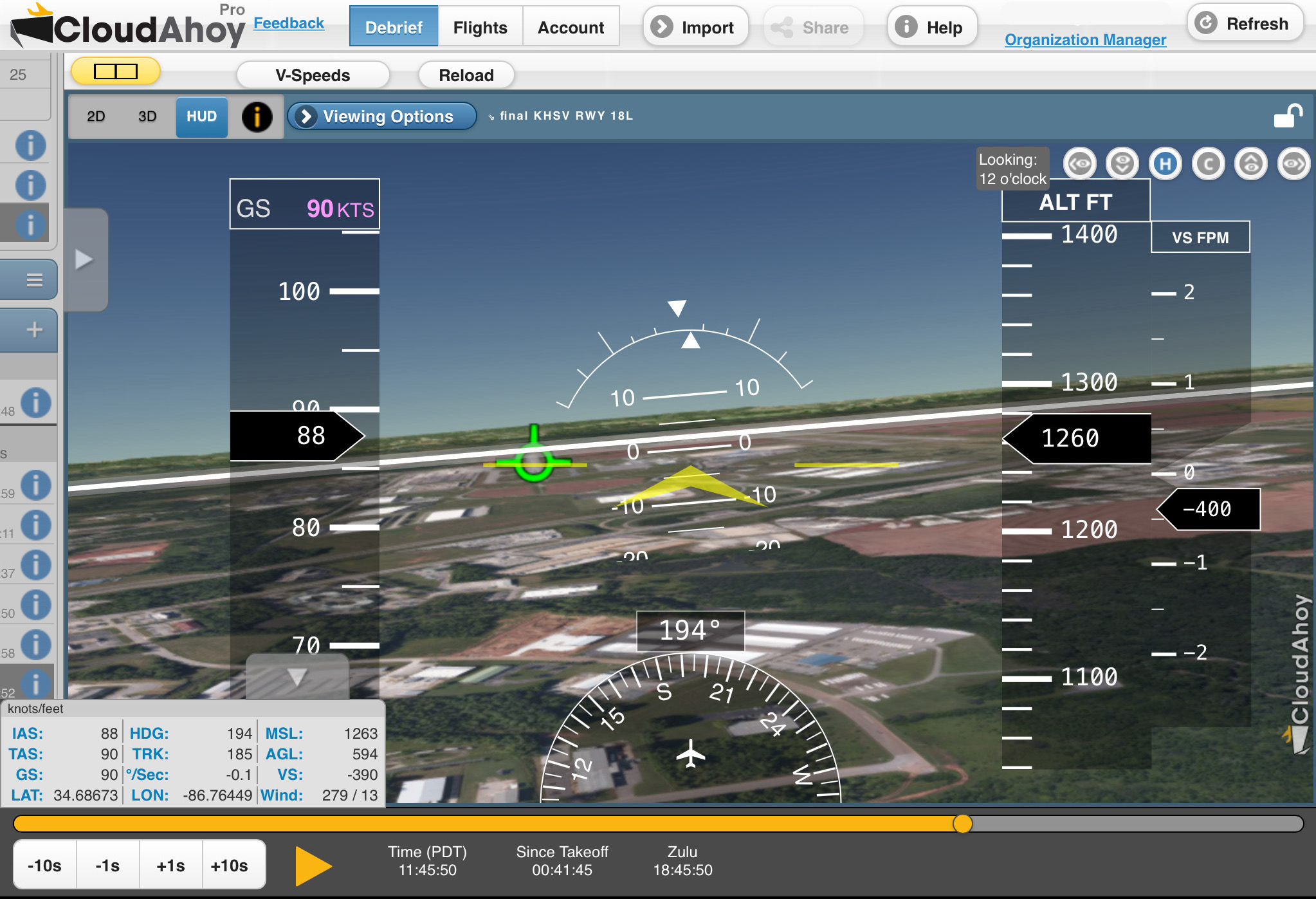 1 mile final (and additional views):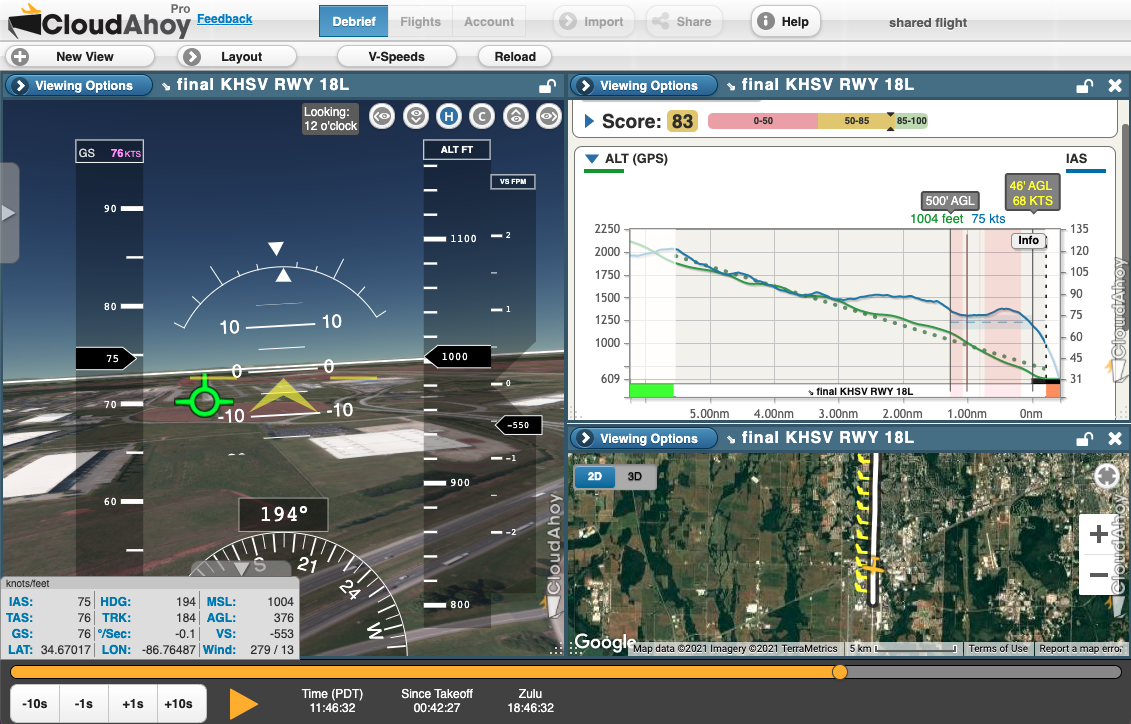 Reviewing Gary's score and knowing that there was a 13 kt crosswind on landing, he did well to fly within or close to the goal ranges set by CloudAhoy. There is no doubt that overall he did a very nice job. What is really impressive, and something many pilots struggle with even in light winds (myself included), is the precision with which he landed on the centerline in this crosswind. Even with the safety net of a 150 ft wide runway, CloudAhoy data shows that he landed only ONE foot off center – wow, impressive!! 
For fun, on the right side, we've zoomed in to "watch" the landing. We see Gary hold his crab angle nicely over the centerline and then just a few feet above the runway he adds that left rudder to align the nose and the longitudinal axis of the plane with the centerline, touching down straight and center. Nice flying Gary! 
Gary is a GA pilot who loves airplanes and flying, ever since childhood. His first solo was in a glider back in 1991; he earned his private pilot (SEL) certificate in 2000. In 2002, Gary took a 17-year hiatus from flying to help raise his family and has returned to flight by purchasing a 1978 Grumman AA-5B Tiger in 2019. His next goal is an instrument rating. You can watch Gary's 360-degree flying videos at the Grumman Tiger YouTube Channel.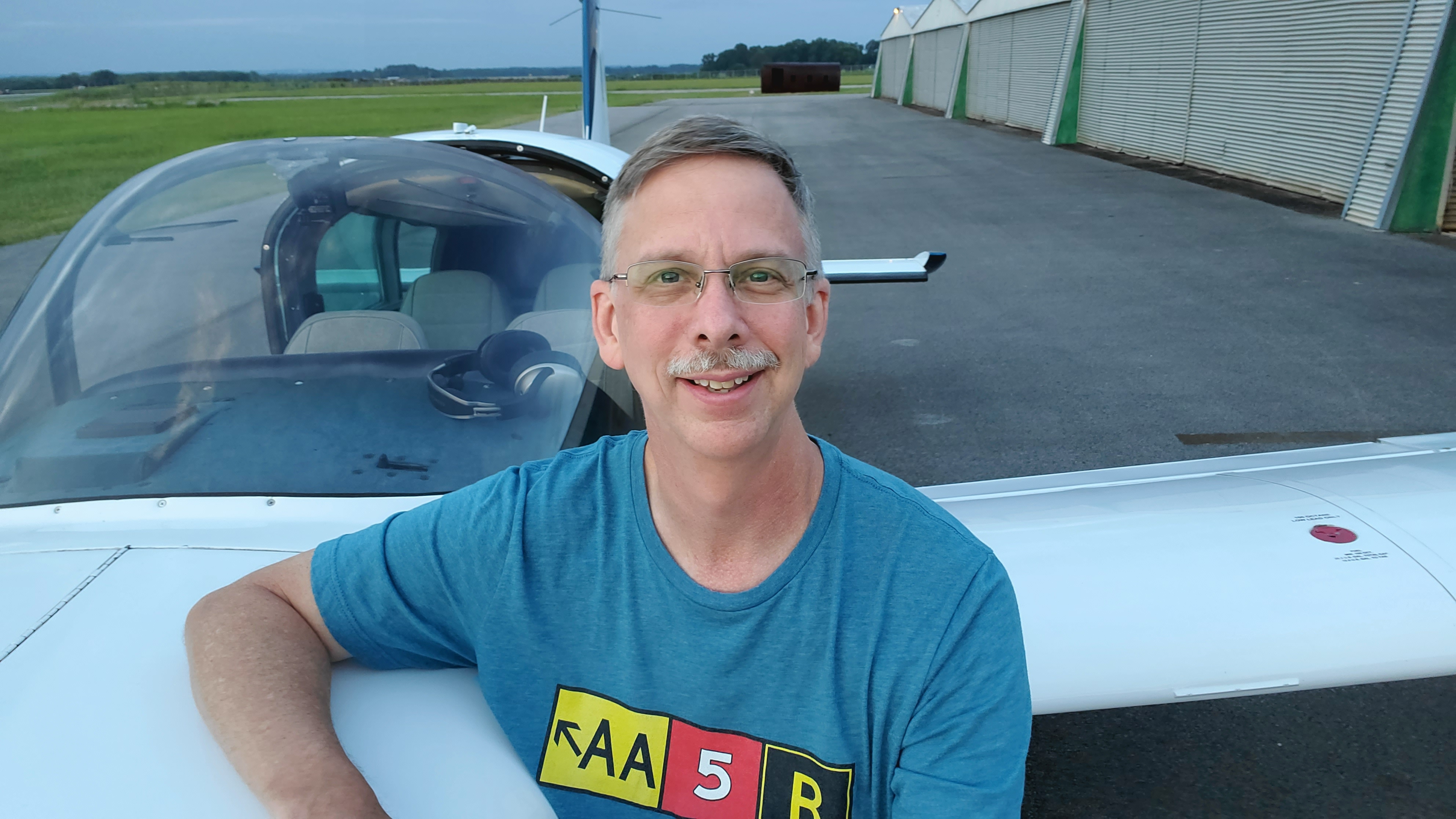 The CloudAhoy Team likes to highlight fun flights and learning moments. If you want to share your flight debrief with us, and possibly have it featured, send us the debrief link and any notes to team@cloudahoy.com.