We released a new version of CloudAhoy with a new feature: automatic detection and display of instrument procedures.
The instrument procedures are automatically listed in the Segments Manager in the Debrief tab

The published approach overlay is automatically displayed in the Debrief tab

The list of instrument approaches is shown in the Flights tab
This feature is available in CloudAhoy Standard.
Here is an example from a practice flight with 3 Instrument Approaches: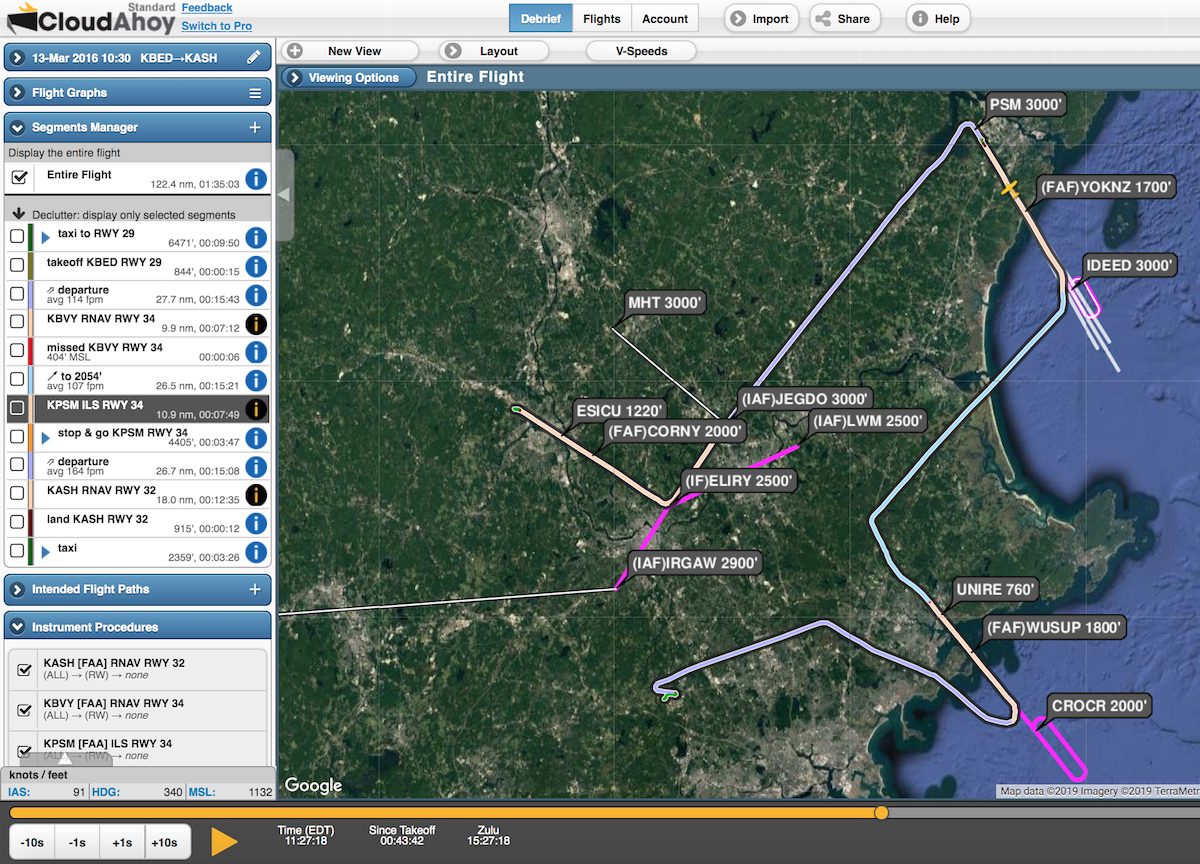 CloudAhoy automatically detected the instrument approaches. The detected instrument approaches are displayed on the 2D map in light orange (see also the 3D display below), and in the Segment Manager: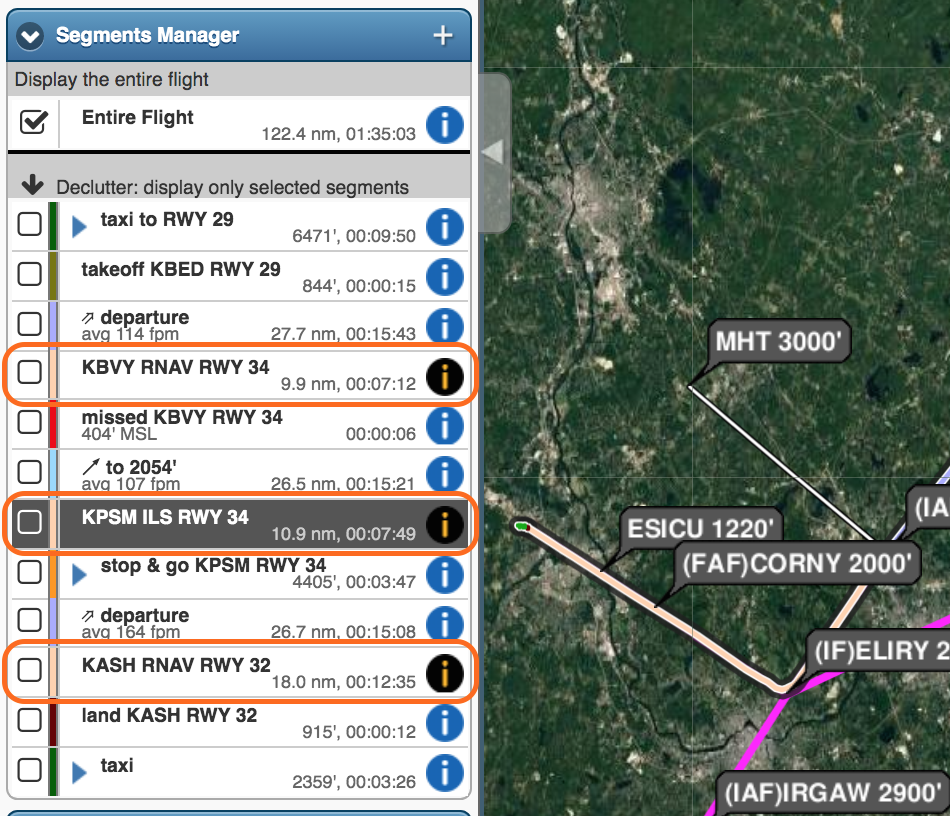 The Segment Manager on the left lists 3 instrument approaches: RNAV, ILS, and another RNAV. The 3 published approaches are visualized (here in 2D, can be also in 3D as shown below).
In the Flights tab, instrument approaches are listed in the "Takeoffs + Approaches, Maneuvers" section: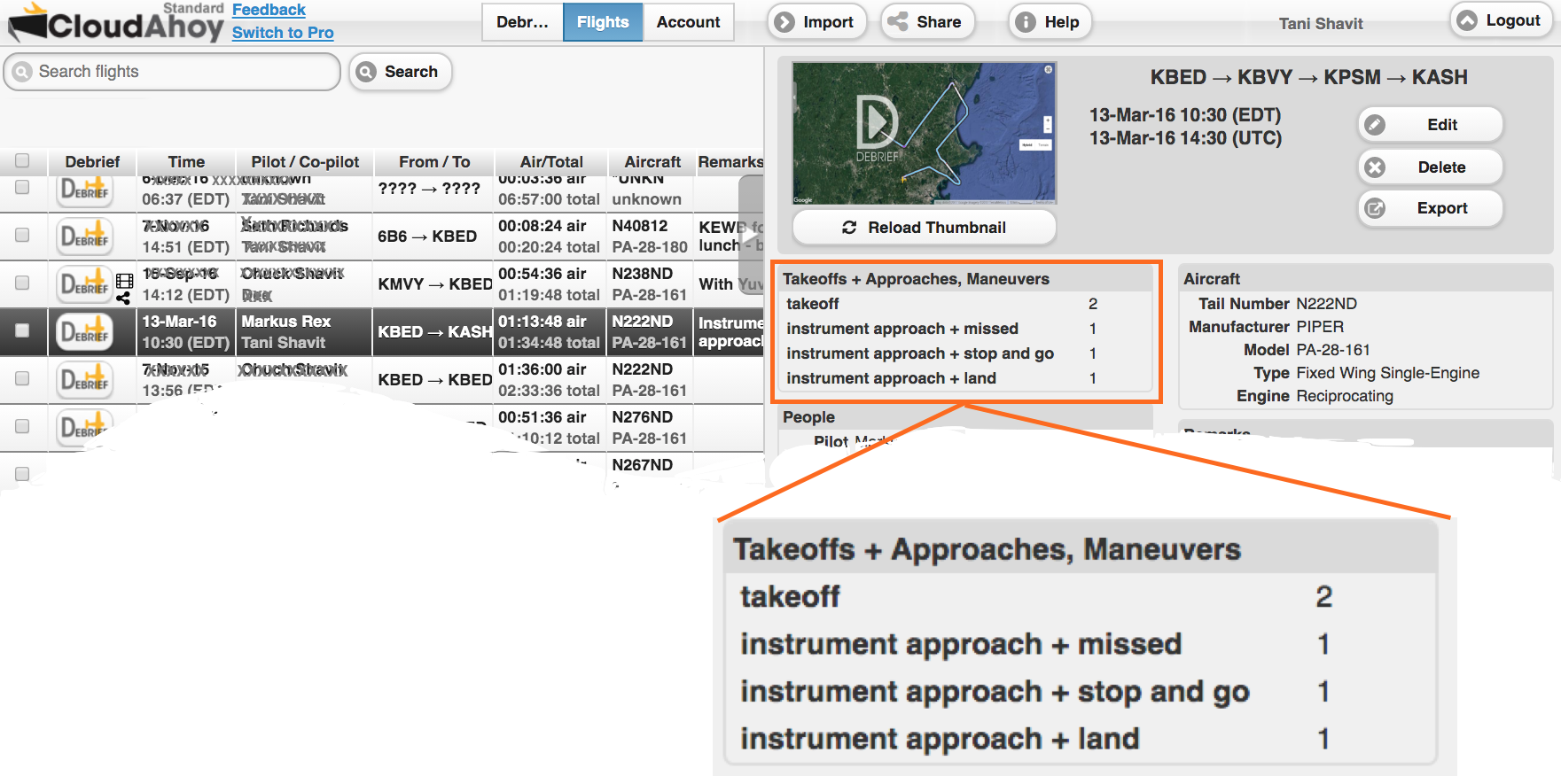 More analysis info about Instrument Approach – the Segment Info
In the Debrief tab, additional information for each approach is available by clicking the Segment Info icon.
Tip:  approaches are noted by a black icon, while other segments have a blue icon.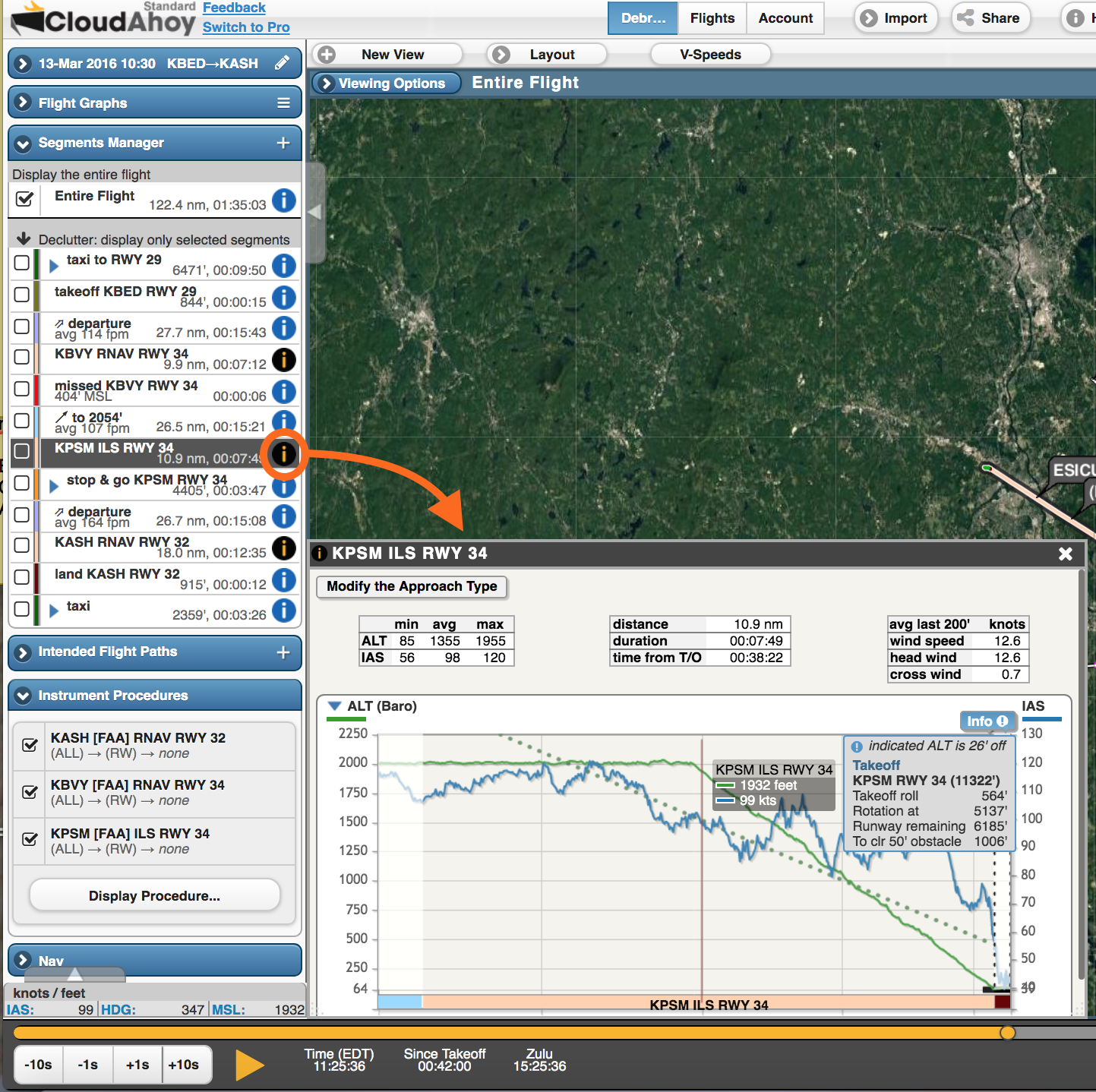 In some cases CloudAhoy might identify the approach incorrectly.  This might happen for example when a visual approach is flown straight-in and follows very closely the ILS path, or when the RNAV and ILS are aligned. In such cases, you can provide CloudAhoy with a "hint", by clicking the "Modify the Approach Type" button.
Example: Modify the approach type from Instrument Approach to Visual Approach.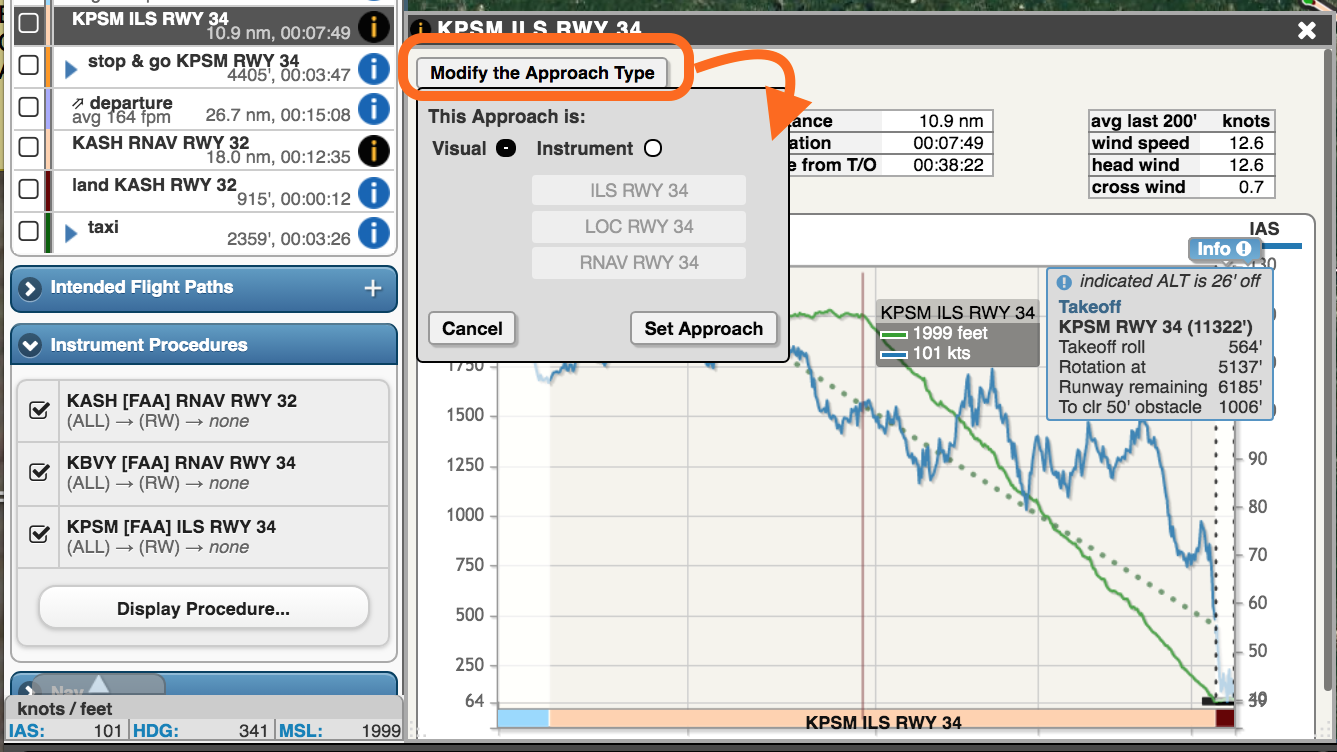 Example: Modify the approach type from ILS Instrument Approach to another – RNAV or LOC.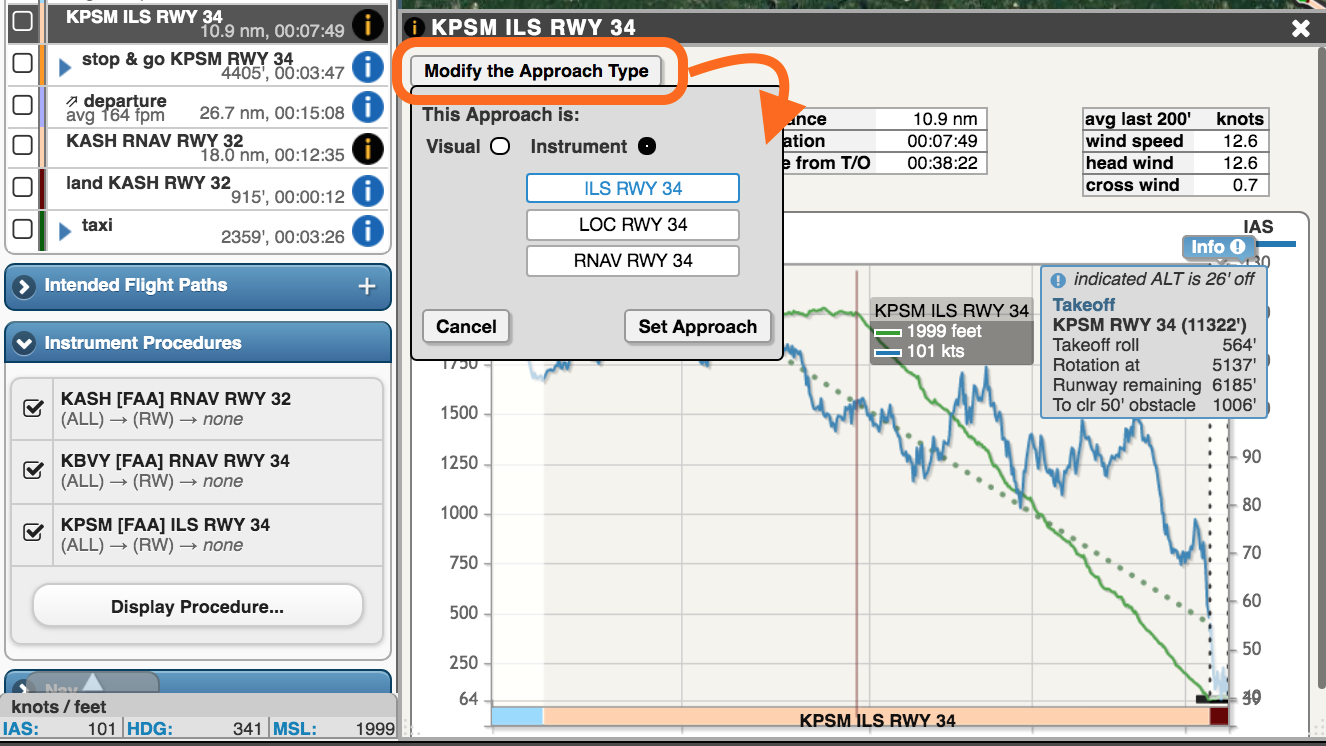 Adjust and customize the display of overlays
Note that you can declutter the segments displayed and enable/disable the display of published approaches. You can also display other published approaches. Use the Instrument Approaches section at the bottom of the left panel to make these changes.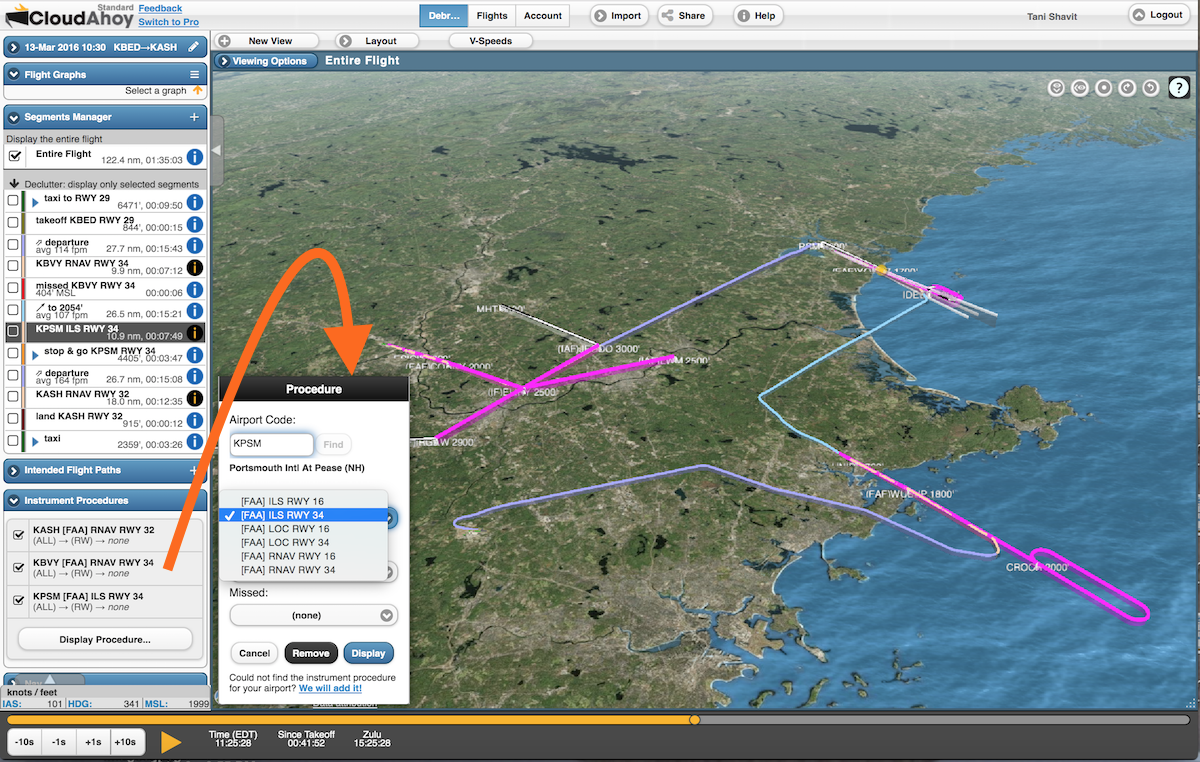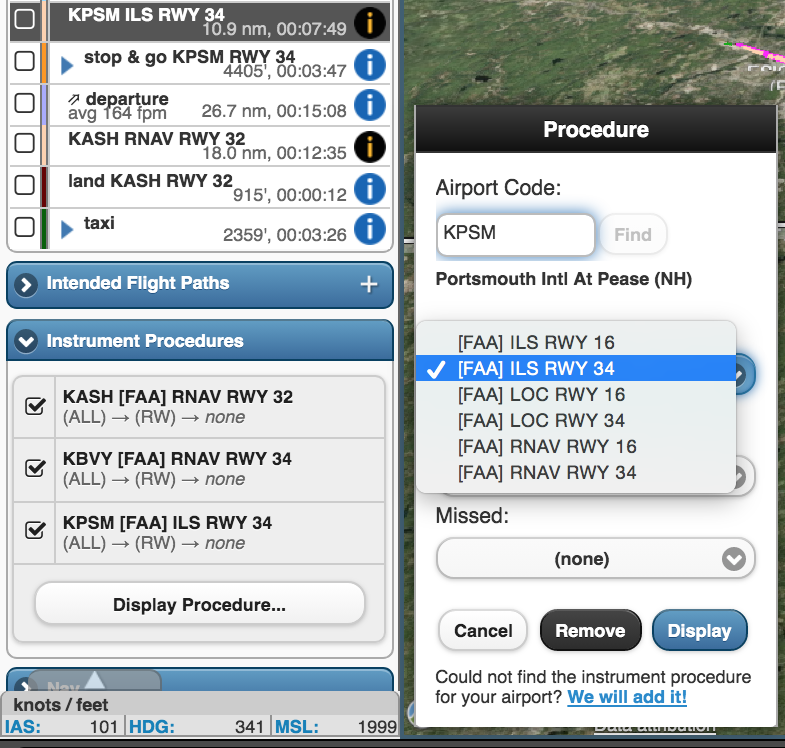 ---
More tips: using 3D visualization
Visualizing approaches in 3D is often very informative. In the screenshot below, we opened an additional  "3D Cockpit" view: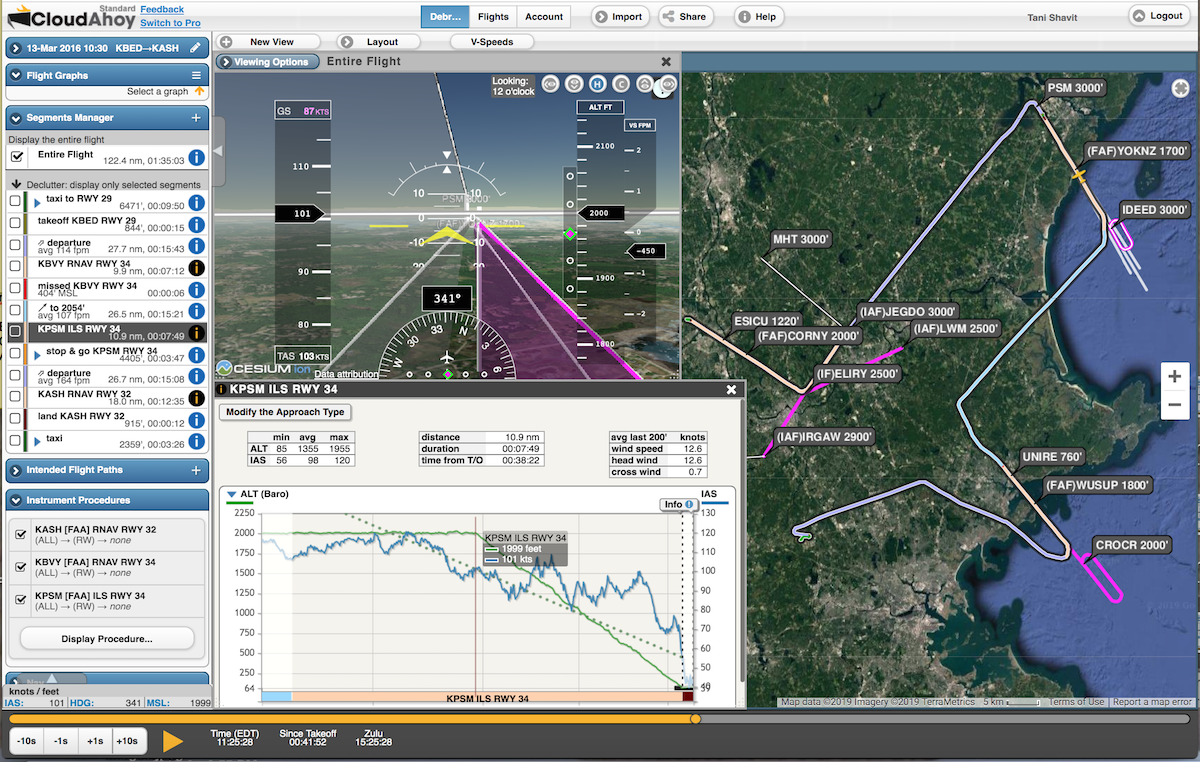 A "3D Track" view is another useful way to view the approach: