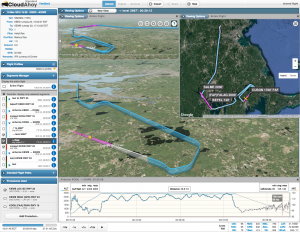 Decluttering is useful for focusing on specific segments of a flight. It is especially helpful in training and currency flights, which tend to have multiple maneuvers and complex flight paths. We recently redesigned our declutter tool, integrating it with the tools in the left panel.
More information: watch the short video below, and read step by step instructions here.
Decluttering is a powerful debriefing technique. Examples: focus only one one traffic pattern out of five, one instrument approach out of three, or isolate and view a steep turn manuever.