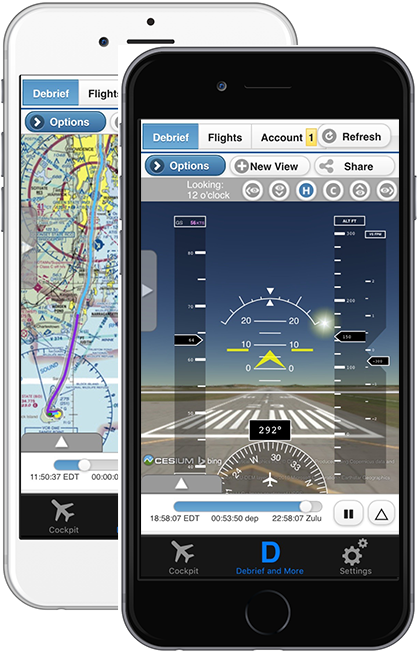 For several years you've been able to debrief from the web and from our iPad app. With today's iPhone screen sizes and capabilities, it was time to add debriefing to our iPhone app – which we did!
The iPhone6 or 6s's screen is just big enough for a decent debrief. It has a remarkable processing power, and our 3D visualization works very well on it.
After a flight, tap the D tab on the bottom, and debrief.
CloudAhoy 3.9 is available in the Apple Store.