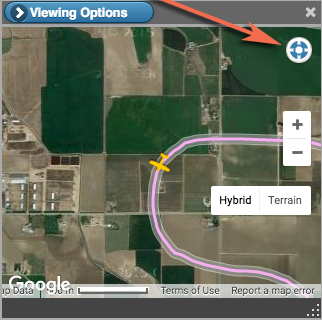 The newly added Moving Map feature does exactly what you'd expect:  when the timeline changes, the  aircraft symbol stays centered, and the background (2D map or satellite photos) moves under it.
Click the picture to see it in action ▶
Click/tap the icon on the upper-right of the 2D Track View to toggles Moving Map mode on/off.  You can also use this mode to "find" the aircraft after zooming/panning which leaves it outside the view.