We are excited to start the public beta testing of our new Universal Windows.
To the users who tested the pre-beta versions – a big thank you!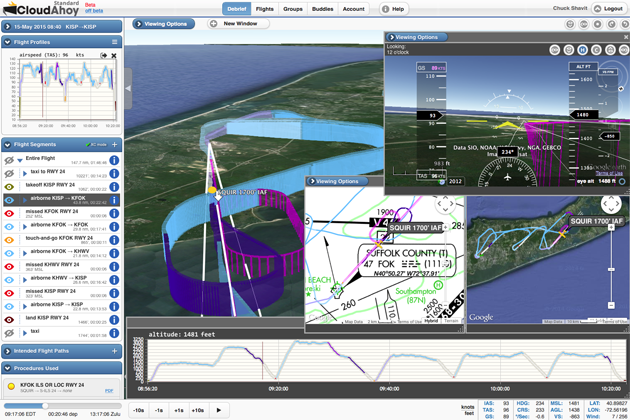 With Universal Windows you can open any number of windows, and display any view in each – 2D or 3D track, cockpit view, video, aviation charts, wind, etc. You can now add the glass gauges to any window, and in any size.
To use the beta software, see this. It's easy to join the beta program, and if something doesn't work well it's easy to revert back to the released software.
Feedback of any kind will be highly appreciated! As usual, send feedback dev@CloudAhoy.com.
Current 3D beta limitations: as of today, the beta software supports 3D only on
– Windows: Firefox browsers
– Mac: Safari and Firefox.
The good news is that we are now in the process of developing full 3D capabilities for every computer/browser configuration. Yes, including the iPad! Coming soon – stay tuned.