AINonline has recently produced a comprehensive survey of aviation apps, an excellent report in our opinion. CloudAhoy is one of the apps described in the report.
They write: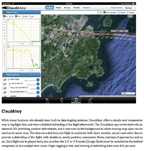 The following report provides brief summaries of some of the key applications and hardware that pilots are employing in their daily operations.
Highly recommended. Good read!
AINonline
Aviation Apps A form for getting the report