Greg Mangione flies in Alaska for SOAR International Ministries (www.soarinternational.org).
He shared with us two XC flights (watch in 3D and in cockpit view mode!), and an IPC
In his own words: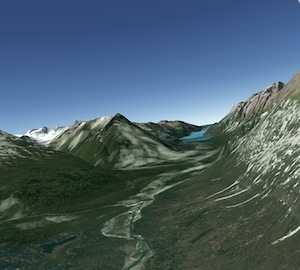 These three flights were done in a Panther converted Piper Navajo that our ministry operates. Also, these three flights are worth watching in cockpit view…it's amazing how well that feature works and fun
This flight I fired up cloudahoy a bit late, but we flew the Lake Clark pass from Soldotna into Port Alsworth…You can pretty much figure out our flight path before I started it up, but it's always impressive flying through the pass. Watch in Cockpit View mode to really appreciate the scenery!
This flight was a fun flight down to a little strip on Kodiak Island to pick up a couple of missionaries. Did a little sightseeing when we got to the island and a runway inspection before landing. (2200 ft gravel runway) Watch in Cockpit View mode to really appreciate the scenery!
I did an IPC with a local instructor.
Departed Soldotna, hit the beacon and show the ILS into Kenai via an ARC. We then went missed into a hold and came back on a VOR into Kenai, went missed then did the VOR via the PT into Soldotna…missed, did some unusual attitudes under the hood and then did a no gyro NDB back into Soldotna plus a few patterns…might have been some stalls in there. I greatly appreciated the ability to look back at this flight via CloudAhoy after we were on the ground and see exactly what I did, very helpful!