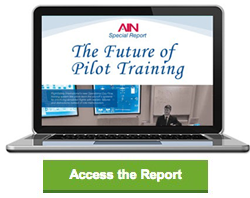 AIN has recently produced a report, The Future of Pilot Training.  It's a thorough report (17 pages), and a great read.
One of the topics is recurrent training for business aviation pilots. To debrief flights, the article mentions sophisticated Flight Data Monitoring systems, available in high-end aircraft, and low-cost hardware from companies like Appareo which needs to be installed in the aircraft. They continue (page 5):
An even lower-cost solution is available from Apple iPad developer CloudAhoy. […] The debrief view shows graphical views of each maneuver performed, as well as overlays of charting information such as IFR approaches, making deviations easy to spot.
AIN Special Report The Future of Pilot Training